On this page you can find the free goodies. Who doesn't love free things?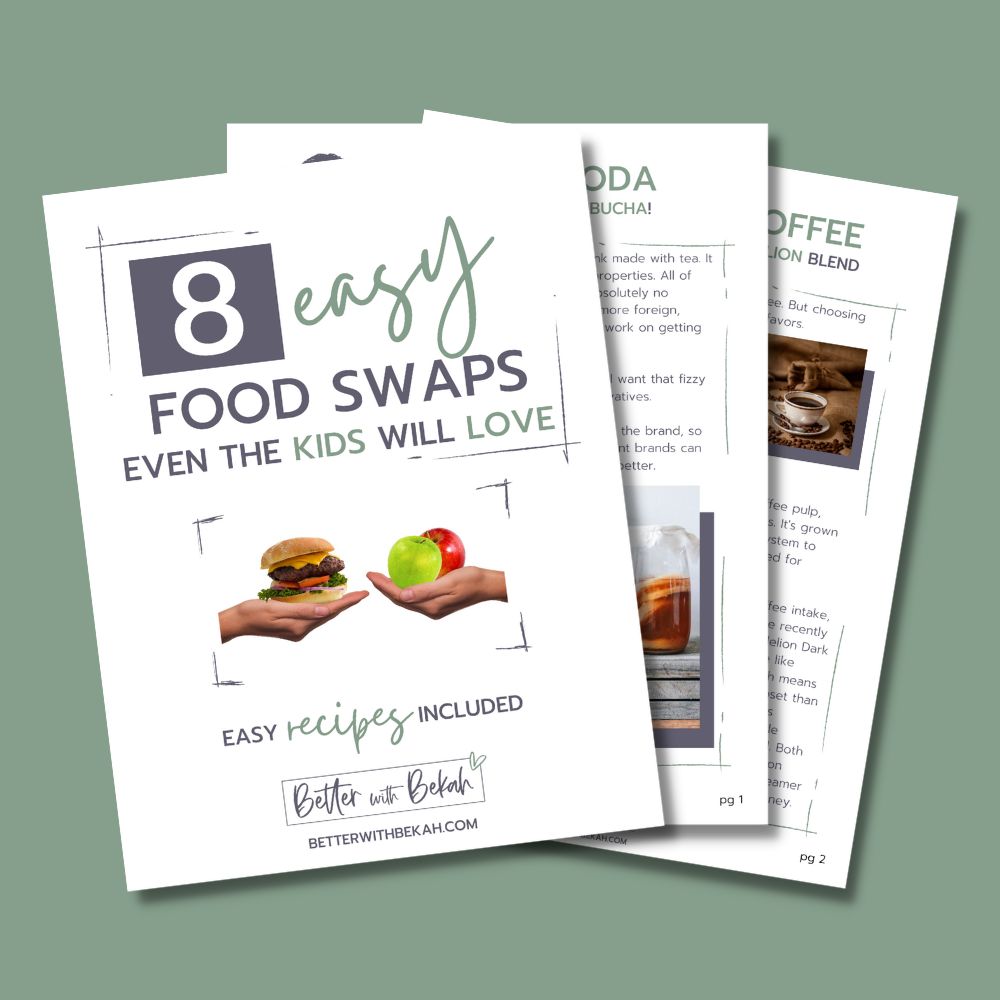 Anyone else struggle with HOW to start eating healthier as a family? Without a full on rebellion arising from the kids?! 🥴 In this download, I give you 8 easy food swaps you can start doing today that will help you take those first few steps in the right direction. Even the kids will love these! I promise it's easy. It's all about keeping it real, keeping it simple, and keeping it healthy. Because #momlife, am I right?!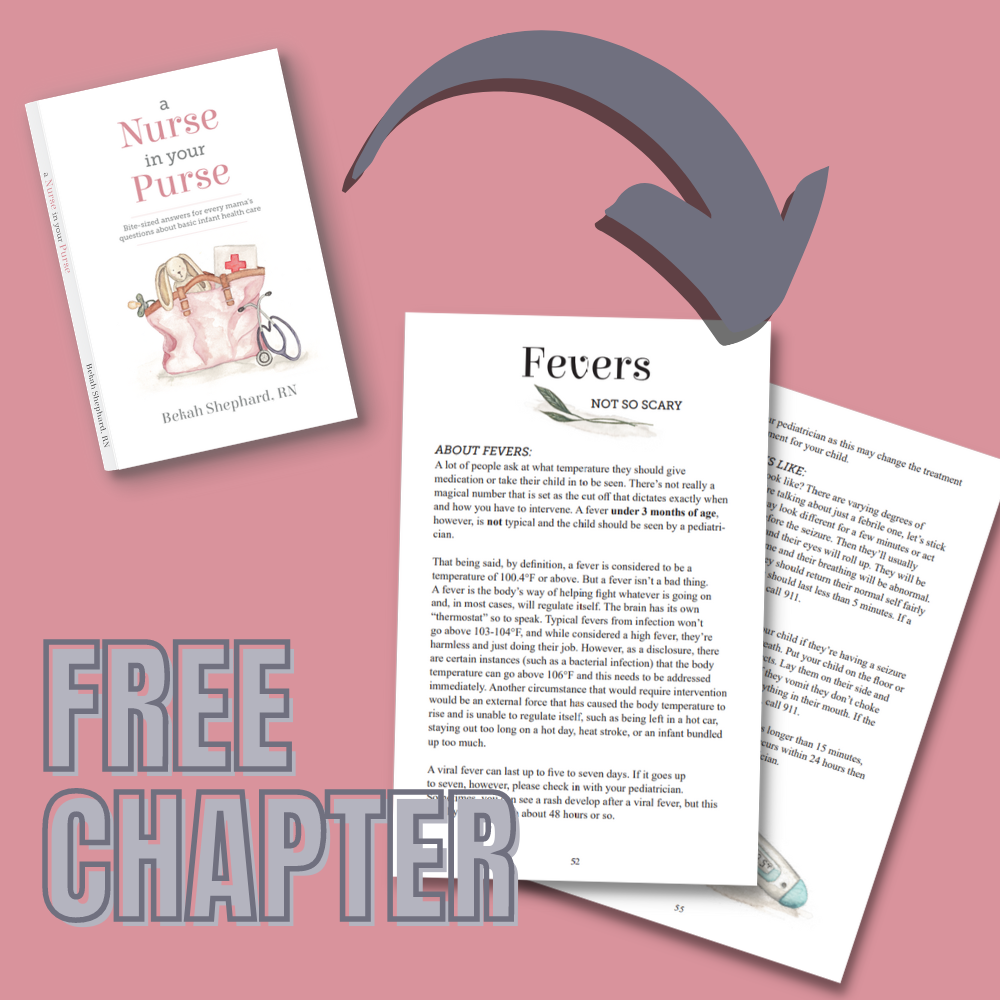 You can download a free chapter from the guidebook A Nurse in Your Purse that's all about fevers, for infants and toddlers. Nothing gets your heart racing like discovering a fever in your baby in the middle of the night. This chapter will calmly walk you through treating a fever for infants and toddlers, but also specifies when it's time to call the docs.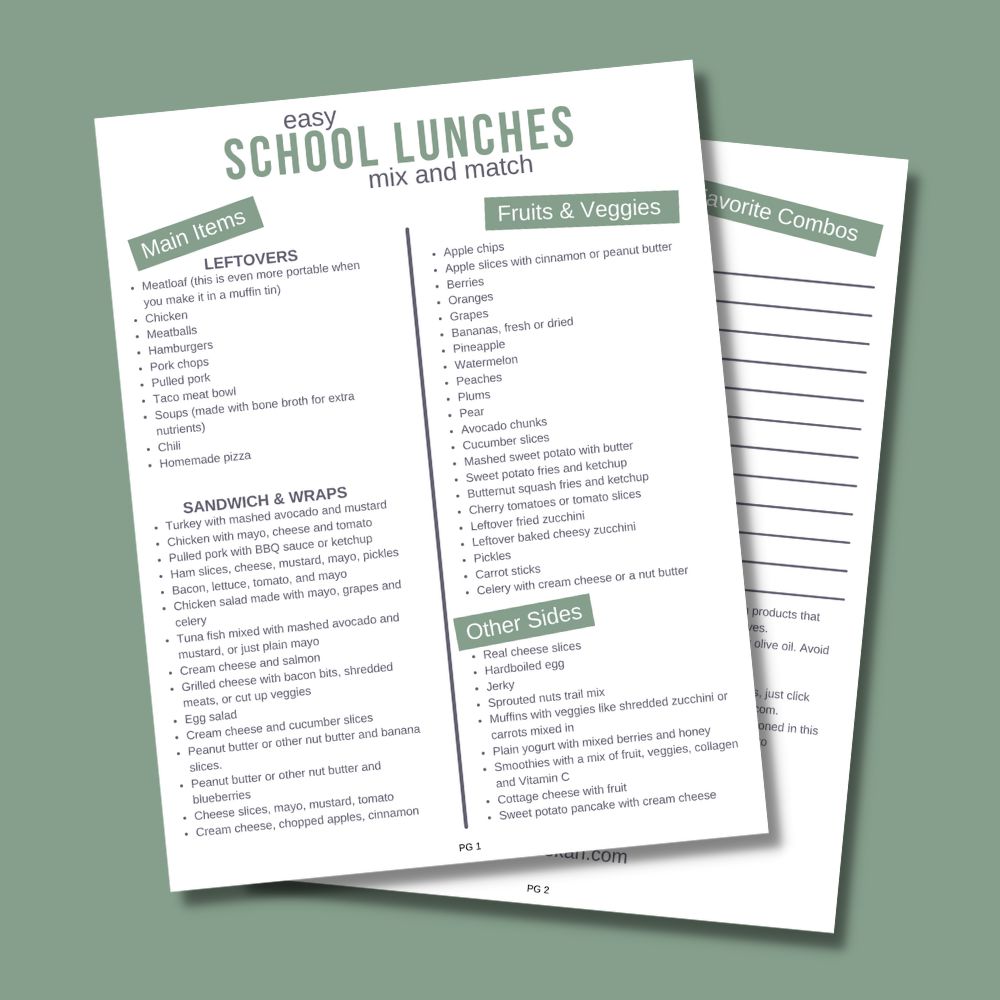 We start the school year out ready to pack those healthy lunches as we send our kiddos into the germ-fest. And then we run out of ideas of what to pack. That's where this handy download comes into play! Keep it on your fridge for reference when you simply can't think of what to pack for a healthy lunch option.